My full name is Robert Dustin Cushman, but I go by Dustin both in life and online. I'm 44 years old and live South Jersey close to Philadelphia. I live with my partner of 18 years, three dogs, four cats, and a bird. We also share the house with a few ghosts, yes I said ghosts. More on them later.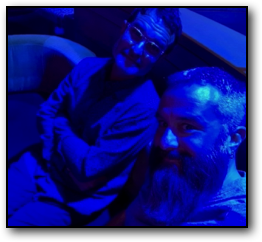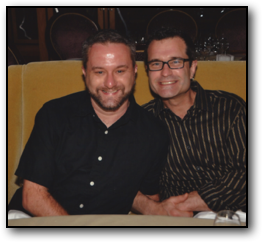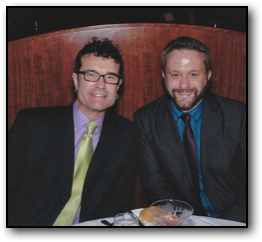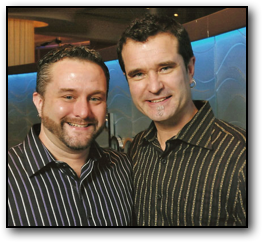 Many people probably know me best as the guy who created and ran the soap pages for years and years: those being the 'Another World,' 'Days of Our Lives' and 'Passions' pages. Those days are behind me now as I made the difficult decision years ago to give them up after 14 years of running them full time in order to move forward with my life and other pursuits. I still do watch the soaps, and even write news for
Soaps.com
in my spare time.


I have several blogs that I've been running for many years, though honestly my busy schedule as of late has caused them to be lacking in updates.
That Guy's Blog
is my personal blog where I talk about my life in general. You can find me more active as of late on
Instagram
.


As previously stated, I live in a haunted house believe it or not. One of the ghosts is a teenager who committed suicide decades ago. He's been identified because my partner's family has lived in the area forever and knew his family, as well as him personally. Yes, he's been seen! Other ghosts that come around are believed to be attached to the land or a house that could have once been here. We live on farmland that has been farmland since the colonial days. I have heard, felt and seen the ghosts several times over the years. At this point I am very used to it. Mainly they leave us alone, but then there are some nights they can be annoying.


Ghosts have always been a huge interest of mine, for the past 8 years I've been active in investigations at local haunted spots with a paranormal group. I have just begun to build my own paranormal site detailing my experiences at my new website. Investigating is nothing like you see on those television shows. It's generally a lot of sitting around and waiting for something to happen. With patience though, it can be very rewarding.


I'm also a huge fan of halloween, always have been. Every year I decorate my house for it, and every year the decorations get bigger and more complex.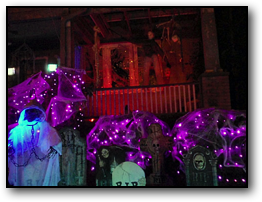 One last thing I enjoy is attending various cons, or conventions. My first ones were soap conventions, but I've moved on to SciFi and Horror conventions lately. I really enjoy them, and of course meeting some of my favorite movie and TV stars. Many of these photos and stores can be found on my blogs.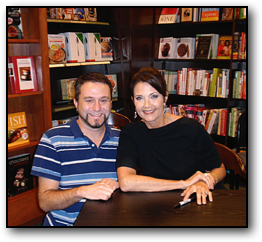 Lynda Carter (Wonder Woman)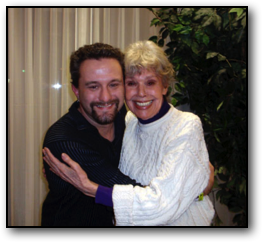 Betsy Palmer (Mrs. Vorhees, Friday the 13th)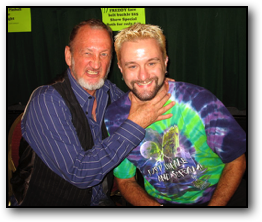 Robert Englund (Nightmare on Elmstreet)
I have three terriers, or "terrors" as owners of this breed affectionately refer to them. Princess Bumbles (Princess for short) was my original Westie and the first of the three terrors I got. She was born on July 12th, 2004. I got the name Bumbles from Rudolph the Red Nosed Reindeer. Bumbles is what Yukon called the abominable snowman. She sadly passed on April 9, 2019. Nikko was my second, he's a Cairn Terrier and was born on October 18, 2005. Nikko is named after the captain of the flying monkeys from The Wizard of Oz, as he's a toto-dog. In 2013 I got Ebbie, who was born on May 18th of that year. Her name is short for Ebenezer Scrooge, the subject of my favorite Christmas movie. After Princess passed, as if by fate, we came to acquire a new Westie male born on March 6, 2019. I named him Dickens after Charles Dickens and to go along with Ebbie, especially since they are first cousins. All are AKC registered purebreds.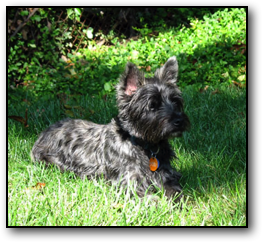 We have four, yes four cats. In order of age they are MewMew (aka Baroness Tangina Von MewMew), Grim (Pilgrim), Obi (Oblio) and Whisper. Sadly Percy Cat, Galahad, Little Bunny Poo Poo, Gawain and Lancelot are our cats and one bunny who have passed over the years.
MewMew (sitting on my text book)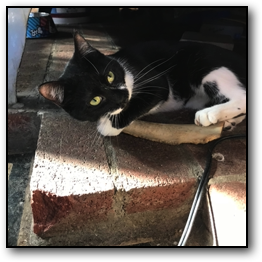 To totally shift topics for the final time . . . Nowadays I make a living doing several things. I teach anthropology at a local New Jersey University. I mainly teach New World Archaeology, Natives of North America, The Anthropology of Magic and Religion, Food and Culture, and Sex and Sex Roles. As an anthropologist and archaeologist my personal interests lie in ancient religions, burial rituals, the afterlife and ghosts, and popular culture. I have presented several papers at local and national meetings based on my own work studying Native American burial rituals, as well as published a few articles.

My years working running my soap and videogame pages have not been forsaken. I also continue to work in web page design and publishing. I run my partner's business' website, as well as all their social media (Facebook, Twitter and Newsletters). You can visit them at
SpringdaleFarms.com
.

Below are some photos of various archaeological sites I have visited in my travels.


San Christobal (Puerto Rico)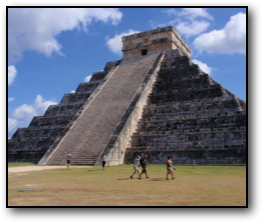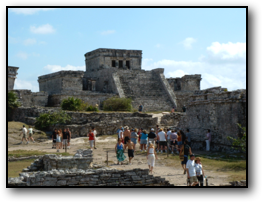 Kohunlich (Temple of the Masks)